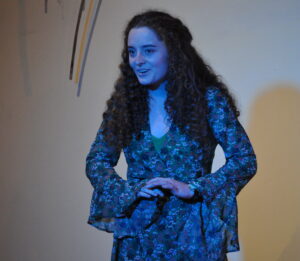 I have been studying with Laura for 5 years, and can honestly say it has been the most rewarding and beneficial tuition I could possibly have wished for. Not only did she help me develop a sound technique, Laura encouraged me to explore all aspects of performance, shaping me into the artist I am today. Her knowledge of voice across all genres and styles is just remarkable and it has been truly invaluable learning from someone with such extensive mastery and experience within the music industry. 
At the end of Year 12 in 2017 I auditioned for music theatre at WAAPA and was accepted into the wonderful new Diploma of Music Theatre course and I graduated at the end of 2018. I continued with Laura for this course and my dream was to audition successfully for the Bachelor of Music Theatre Course at WAAPA.
I am thrilled that I have been accepted into the Bachelor of Music Theatre at WAAPA, which I know wouldn't have been possible without Laura's constant support and guidance.
Thank you for everything Laura!
Zoe Crisp
2018 Diploma Music Theatre Graduate (WAAPA)
2019-2021 Bachelor Music Theatre (WAAPA)