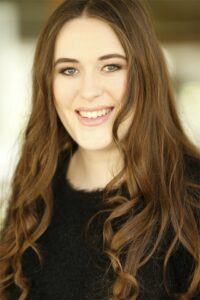 Courteney Cooper
(Music Theatre Cert IV WAAPA 2017)
2018-2020
Bachelor Performing Arts WAAPA

Courteney Cooper (age 20) is an actor, singer and dancer. She has had a passion for performing from a young age, having lead and chorus roles in school productions, including The Lost Thing, Grease and The Lorax. Since 2011, she has also been a part of the South West Opera Company singing and performing in numerous stage shows, including The Wizard of Oz and Frozen in Time. In 2013 she was shortlisted for Bell Shakespeare's Regional Scholarship and received the 2015 Senior Drama Aggregate Award for the WA Performing Arts Eisteddfod, which she has taken part in since 2013. In 2016 she spent time training and performing at The Actor's Hub in Labs and in the production How to Disappear Completely and Never Be Found. In 2017 she studied with Laura Bernay and completed the Music Theatre Certificate IV course at WAAPA. Courteney was accepted into the Bachelor of Performing Arts WAAPA 2018-2020.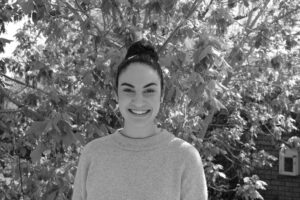 Grace Arangio (Diploma of Classical Music (Voice) and Music Theatre Cert IV WAAPA 2017)
2018 Foundation Course VCA (Melbourne)
 Grace is 20 and started taking singing lessons at high school (Penrhos College) when she was 13 years old. Since then, her love for music and performance has blossomed. At school, she threw herself into every opportunity to perform and was involved in a number of musicals including Oliver! Beauty & The Beast, Guys & Dolls and  Hairspray. In 2017 Grace studied two courses concurrently at the Western Australian Academy of Performing Arts (WAAPA) – the Diploma of Classical Music (Voice) and the Certificate IV in Music Theatre, studying singing with Laura Bernay. Grace is off to Melbourne in 2018 to complete the Foundation Course at the VCA in Melbourne.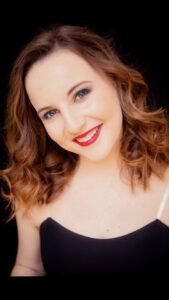 Bachelor of Music in Voice
Melbourne Conservatorium
University of Melbourne 2018-2021
Helen Steicke (age 20)  was a Classical Voice student at WAAPA in 2017 studying with Laura Bernay. Before returning to Perth last year, she spent two years training in classical ballet at the Central School of Ballet in London. On coming home to Perth she has been able to develop her passion for singing taking lessons with Laura. Helen has performed character roles in musicals such as Les Miserables and The Sound of Music as well as dance in the full length ballets The Nutcracker and A Christmas Carol. Her dream is to one day return to Europe and "tread the boards" combining both her passions, dancing and singing and turn them into a life-long  performance career. Next year Helen is heading to Melbourne after successfully auditioning for the Melbourne Conservatorium and will commence a Bachelor of Music in Singing 2018-2021.
"Laura is amazing.  There is no better way of describing the wonderful vocal teacher I had since I was six years old until last year!  In those past 16 years, I have gone from being an untrained little girl with a big set of lungs to being accepted for a place in the UWA Conservatorium of Music this year.  I cannot thank Laura enough for the wonderful years of skilled and patient training, the extensive knowledge imparted, the passion for music and all things pertaining to the voice that she has shared with me!  Of all the things I have in the world, of all the things that give me pleasure and joy, of all the things I value the most, my voice is to me the most precious.  Thank you, Laura, for giving me this happiness."

Claire Lane (UWA Conservatorium of Music 2018-2021)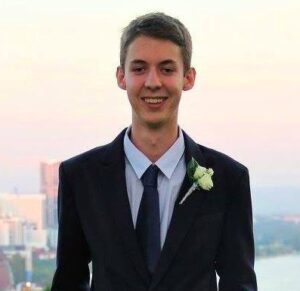 Euan MacMillan (Year 12 2017)
WAAPA Bachelor of Music Classical Voice 2018-2021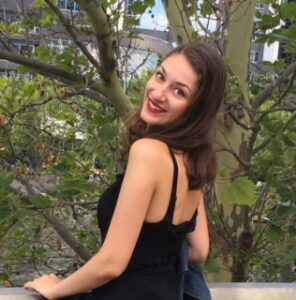 Grace Fermanis (Year 12 2017)
WAAPA Bachelor of Music Classical Voice 2018-2021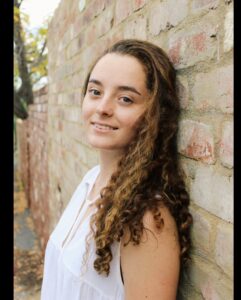 Zoe Crisp (Year 12 2017)
Diploma Music Theatre WAAPA 2018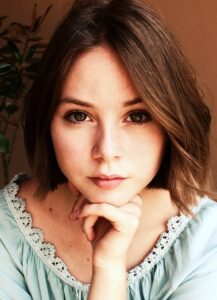 Amber Scates
(Year 12 2017)
Diploma Music Theatre WAAPA 2018
Ellie Orr (age 19)
Diploma Music Theatre WAAPA 2018
Trinity Ellis Diploma of Acting WAAPA 2018
(photo coming…)