Student Solo Recitals
All students are encouraged to do their own solo recitals at any time throughout the year or cabaret show in the studio with stage curtains, lights and invite a small audience. A great chance to practice your performance skills!
End of Year Recital
This is a very special event every year for the Juniors and Intermediate singers. Please note during Covid these recitals may not take place but solo recitals in the studio can still be done.
Ameb Exams
Students of all ages may present for singing exams in classical, music theatre and RSL with the AMEB (Australian Music Examinations Board) at various times during the year beginning in May with last exams in November.
Discuss with me which program you would like to do. Some students may choose a variety of them.
Annual Eisteddfods
There are many around Perth but the main ones my studio patronises are:
Auditions
August-November (yearly) all major institutions in Australia
For more information about audition preparations see the Lessons & Fees page.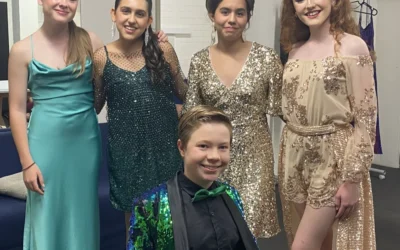 Bernay Studio singers perform in 2023 The Song of Italy at the Regal Theatre November 3rd.
read more