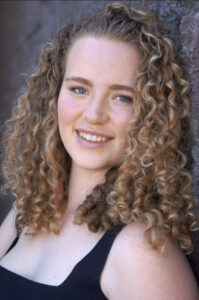 I commenced lessons with Laura at the beginning of 2019 and immediately fell in love with the environment she created for me to further my skills.
As I undertook the Diploma of Musical Theatre at WAAPA in 2019, she helped me grow not only my voice, but my confidence in my performance and personal abilities. It felt like both a collective effort from both Laura and I to further my skills that I'd already worked on previously, and also find new things about my voice I hadn't yet discovered. Laura is a welcoming presence which made it even more exciting to see her every week. She would help me to overcome my challenges as well as celebrate my successes throughout this year. In that one year, I feel like I've grown tremendously in my performance abilities, and I really thank her for all her love and support throughout my Musical Theatre journey this year.
Laura and I set the goal in our very first lesson to be successfully admitted into a Bachelor program for the beginning of the new decade. With this goal in mind, we used it as determination to further enhance my skills and have something to strive towards. Having worked on audition songs for several months, I was excited to be admitted to the WAAPA Bachelor of Music Theatre for 2020 as well as an offer for early admission to the Elder Conservatoire of Music in Adelaide to study Music Theatre as well. Never in my wildest dreams would I believe that such success could happen… but with Laura's guidance, it was been without a doubt the best year of my life and I thank her for making me realise that it's people like her who make me want to do what I do.
Can't thank you enough Laura!
Lily Jones
2019 Diploma of Music Theatre Graduate (WAAPA)
Bachelor of Music Theatre (WAAPA 2020-2022)