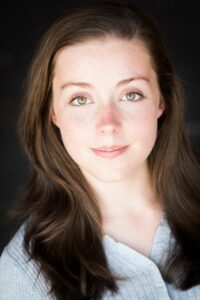 I never dreamed my voice could improve and grow so much in one year, but since moving to Perth and studying with Laura it has become so much stronger and more versatile. Laura teaches with such a great balance between technique and performance, while always considering the needs of the individual.
It has been fantastic working with Laura on such a broad range of repertoire, and listening to her share her knowledge across so many styles of singing.
Laura has helped me to explore different sides of my voice which were outside of my comfort zone, while always making me feel that she had absolute faith that I could achieve my goals.
I can't thank Laura enough for her fantastic guidance and lessons, I've learnt more than I thought possible from her!
                                                                                                           Maggie Orr
from Melbourne, Victoria
Diploma Music Theatre WAAPA Graduate 2019